The new pricing from cPanel has made several server owners to think about switching to alternate web hosting control panels. When there is a number of alternatives with almost matching features and support functionality from our team, why should a business entity stick on to one control panel provider?
Cpanel has changed their plan names and renamed them with new pricing as Admin at $20, Pro at $30 and Premier at $45/month. The account limits in Premier plan is making shared hosting server owners worry as it has limitations to 100 accounts. And the additional accounts will require an extra $0.20/month each per account. This would make a license for a shared hosting servers very costly as even compared to other paid web hosting control panel.
Take a look at cPanel store licensing guide at https://cpanel.net/wp-content/themes/cPbase/assets/downloads/cP_Store_Licensing_Guide.pdf
Let's take a look at six cPanel alternatives that can help you manage your websites and easy migration possibilities from cPanel:
Plesk: Control Panel available on both Windows and Linux
DirectAdmin: Best to replace cPanel with cloudlinux support
InterWorx: A modern control panel for linux
CentOS Web Panel: Free panel from centos
Webmin/Virtualmin: Web-based cPanel alternative for system management
Webuzo: Open source cPanel alternative
Vest CP: Simple and very quick open-source control panel
1. Plesk Control Panel
This is the second user-friendly control panel with good user interface and features matching to cPanel in the hosting industry. Plesk panel can be integrated with billing systems like WHMCS. It is versatile in both Linux and Windows Operating systems and can be used in different Linux flavors like CentOS, Ubuntu, etc.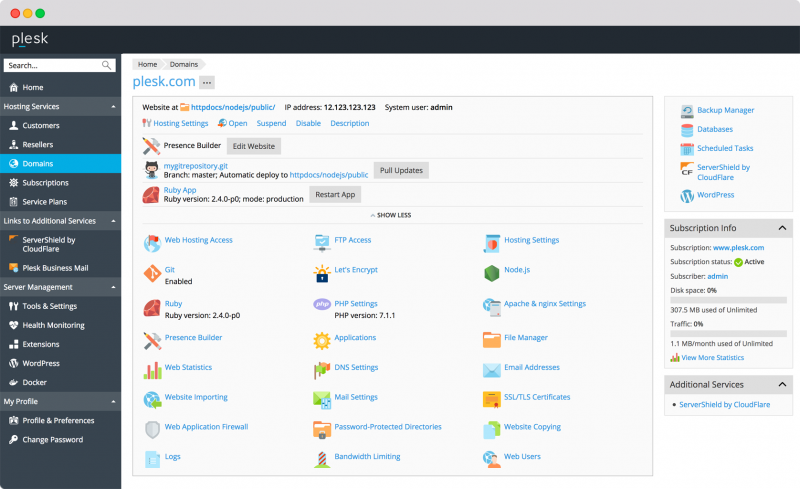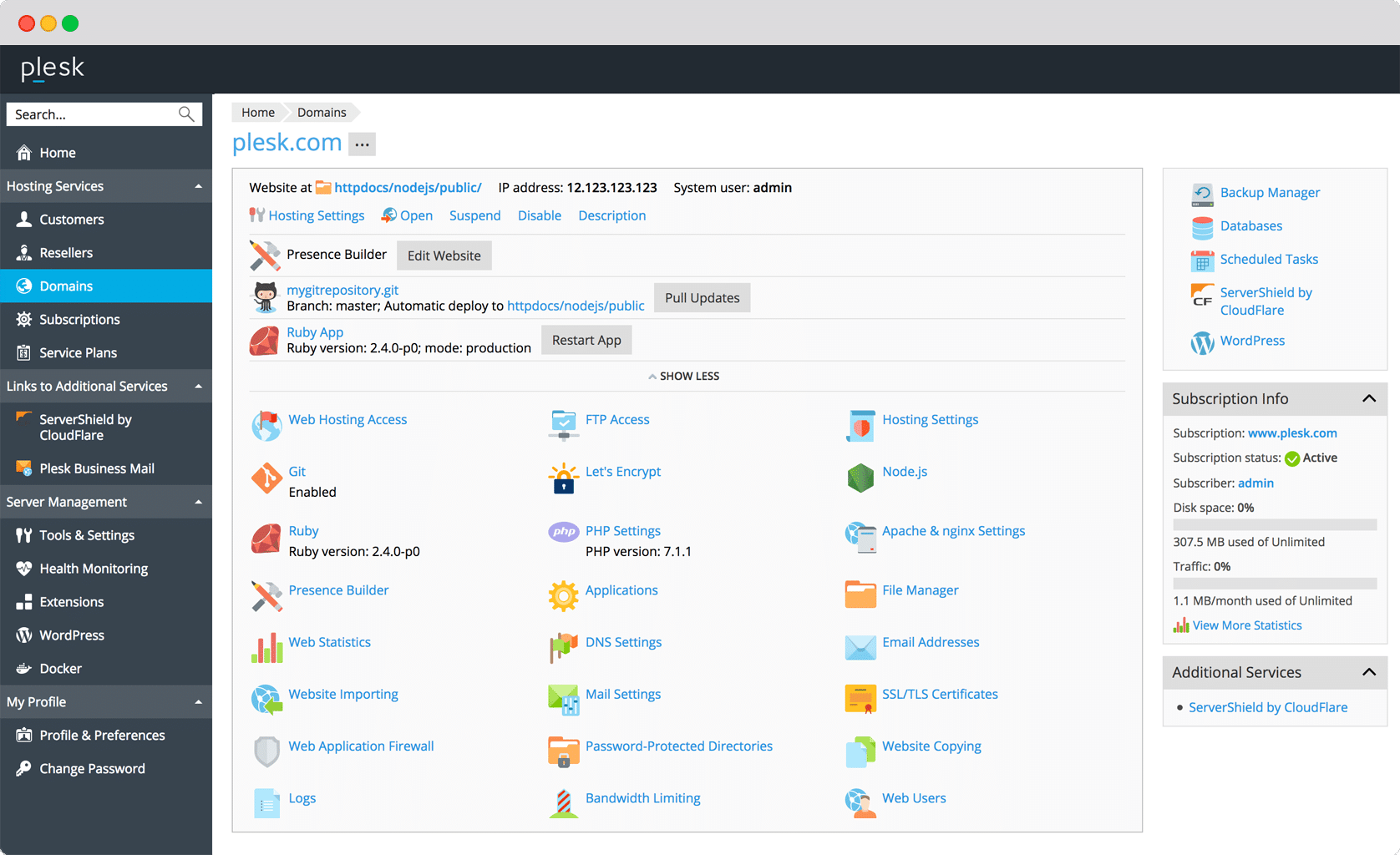 Plesk requires a license which comes with an associated cost.
Plesk has Application Vault that can easily install and maintain third-party applications.
Plesk also provides clustering support which will be useful in maintaining the same settings on the new server too.
Plesk offers support for both Docker and Git on Linux servers.
A guide to perform the migration from cPanel is here – https://www.plesk.com/blog/various/cpanel-to-plesk-migration-guide/
Also, Plesk offers free migration assistance from older Plesk versions and other panels in this list – https://docs.plesk.com/en-US/onyx/migration-guide/introduction.75496/
This option is available for Plesk commercial license owners and covers the installation of migration tools, environment preparation, fixing/preparing some custom scripts and execution of a single server migration as a test case.
We can contact them via – https://www.plesk.com/professional-services/free-migration/
Note: This service is provided from 0300-1200 GMT from Monday to Friday only.
Plesk and Cpanel being powered by the same parent organization, it's worth to watch the licensing policy changes for Plesk panel too.
2. DirectAdmin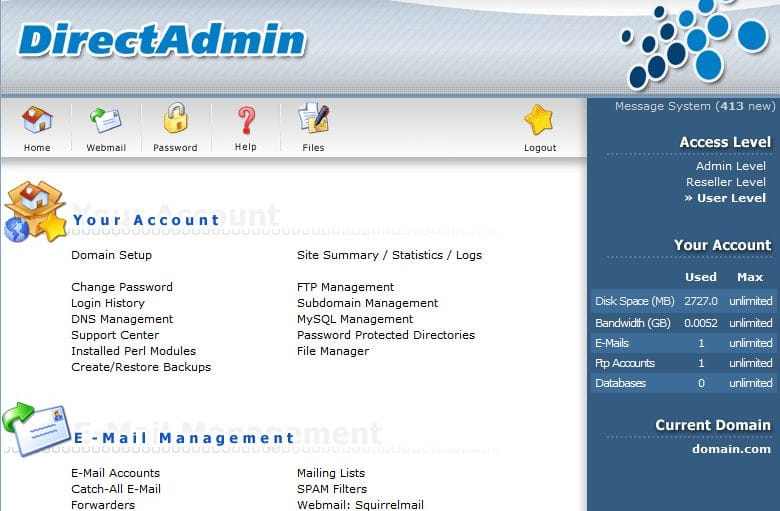 The DirectAdmin control panel provides three levels of access: Admin, User, and Reseller. While DirectAdmin may not have the abundance of features that we have come to expect from cPanel, it does provide an equally satisfying user experience.
Directadmin can be integrated with WHMCS
Cloudlinux is now supported by Directadmin
Feature list: https://www.directadmin.com/features_list.php
License pricing: https://www.directadmin.com/pricing.php
Migration tool: https://forum.directadmin.com/showthread.php?t=2247
Note: All of the sold licenses are "unlimited domain" licenses.
3. InterWorx
InterWorx is a less known control panel however would still be a viable alternative to cPanel. It provides a similar list of features comparable to cPanel but again there are differences especially when it comes to the UI.
This is paid control panel, which requires a license that can be purchased from their website at https://www.interworx.com/buy-now/
It has two levels of access, one as Administrator named Nodeworx and another for the site/user level access named Siteworx.
Interworx also works with all of the major billing platforms (WHMCS, Clientexec, HostBill, Ubersmith, Blesta, and more), the primary script installers (Softaculous and Simple Scripts), and also core server software such as Litespeed Web Server and CloudLinux.
As per the sources, the migration of all the accounts is possible using a simple tool.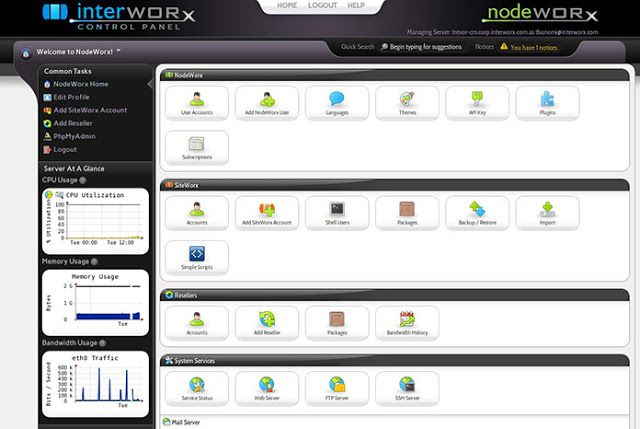 Mass Account Import
With the "Mass Import" Utility, with a few clicks, your InterWorx Control Panel server can connect to your old server, generate the import files it needs, transfer them to your new server, and conduct the import.
Currently, the mass import supports:
InterWorx (all versions)
cPanel (ver 10)
Plesk (ver 7.5.0)
Ensim (ver 4.03)
4. CentOS Web Panel
CentOS Web Panel would be a solid choice for a free alternative to cPanel with almost all of the same features on hand it can be integrated easily with Cloud Linux and LiteSpeed for better security and performance.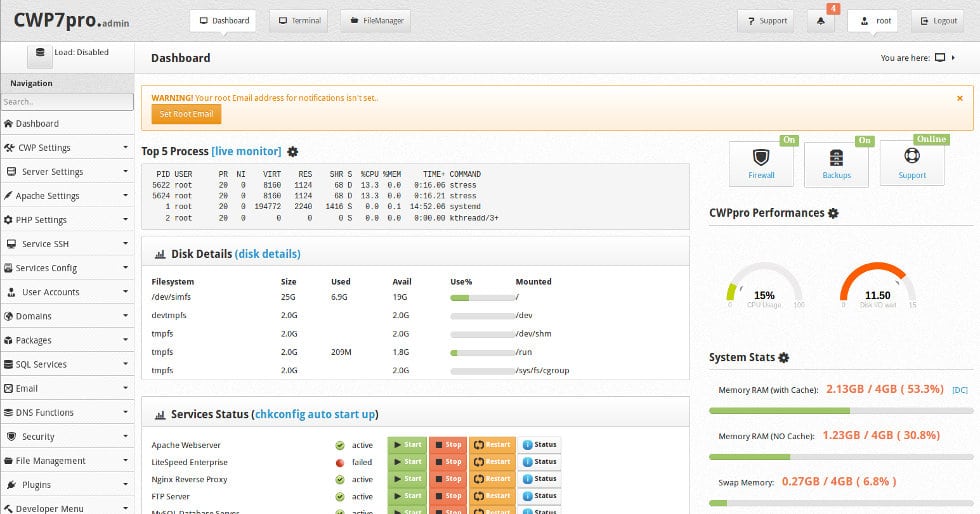 It also provides Nginx- Apache reverse proxy and even provides a complex proxy set up with Nginx-Apache-Varnish for enhanced performance.
CWP also has the administrator and site-level user access and looks similar to the cPanel interface.
Includes features in email like postfix, dovecot, roundcube webmail, spam assassin, Open DKIM.
It supports shoutcast manager for shoutcasting streaming servers, auto update, backup manager and the most amazing feature is cPanel account migration system.
Supports cloudlinux, softaculous
Pricing: Free
Installation: http://centos-webpanel.com/cwp-installation
Migration: "cPanel Migration" option is directly available.
5. Webmin/Virtualmin
Webmin is an open-source web control panel and is said that its latest supports and runs on Windows OS. Webmin front end allows to manage a server remotely through browser and Virtualmin is a plugin for Webmin which ease managing multiple virtual hosts in a single interface.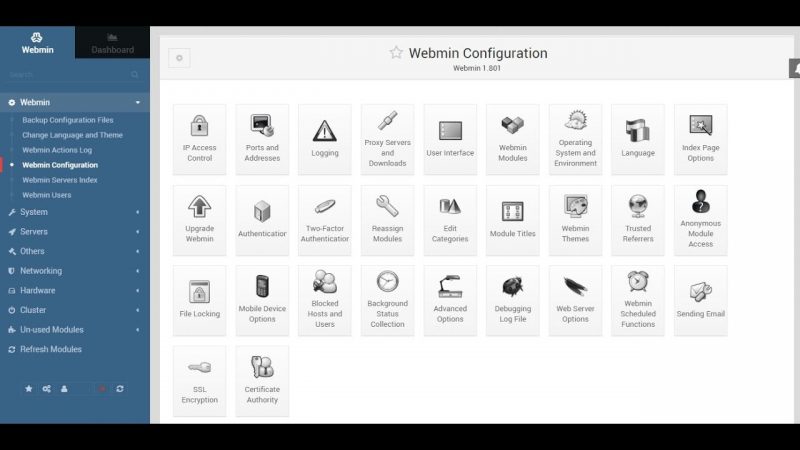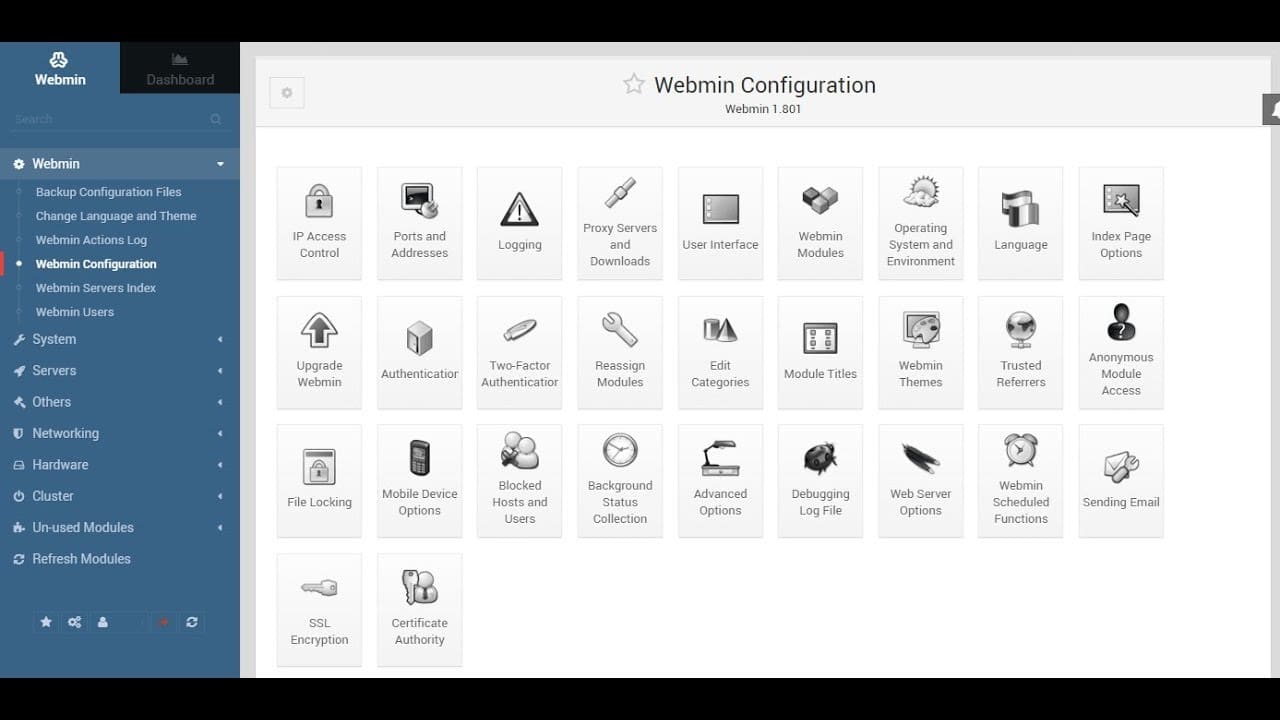 Virtualmin can import the accounts from cPanel by taking the complete cPanel backup file including all mailboxes, databases, contents,.. etc
Virtualmin is a powerful and flexible web hosting control panel for Linux and BSD systems. It comes with spam and virus scanning system. This professional web hosting control panel is easy to use for mailbox, websites, databases, web application and has features like LDAP authentication and command line management.
Cloudmin tool is a Webmin-based interface for managing virtual systems, including Xen, KVM, OpenVZ including Amazon EC2 instances.
Pricing: Free ( there is also a paid version of Virtualmin which offers support and some extra script installation features)
Installation: https://www.virtualmin.com/node/54781.
6. Webuzo
The Webuzo panel would be an alternative for cPanel, however, it only provides single user-level access.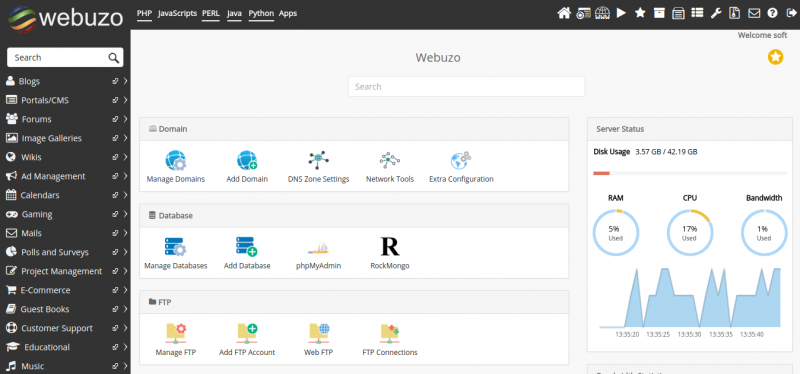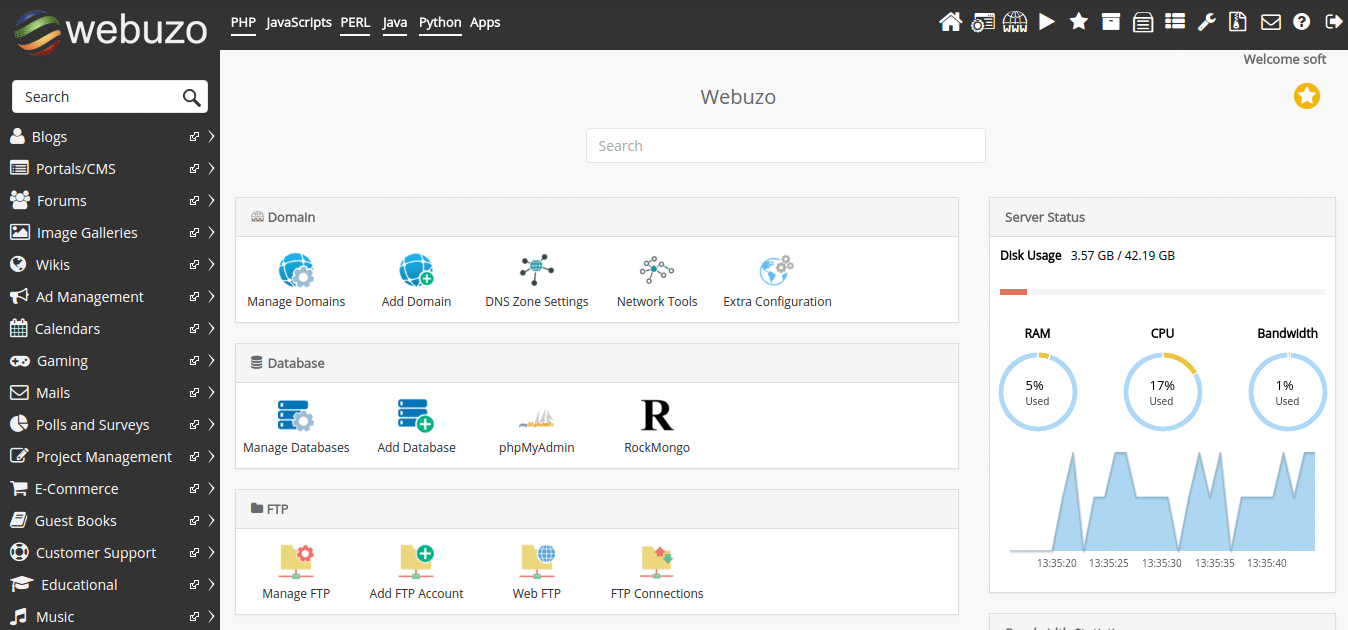 Only the administrator will have access to the control panel and can install a variety of 240 applications with a single click.
This control panel is from the same developers of Softaculous.
The price details of Webuzo are here – https://webuzo.com/pricing
The migration guide from cPanel to Webuzo is available here – https://www.webuzo.com/docs/installation/import-from-cpanel.
Drawback: As per the guides, the migration can be done account wise only (Import from cPanel option). Email accounts will not be migrated as of now. The only option to migrate the complete server is using a manual migration method. i.e, migrating the contents, databases, and emails separately.
7. Vestacp
It is a simple open-source hosting control panel, which helps to install more than 439 apps in a single click. It has the option to "quick launch on AWS".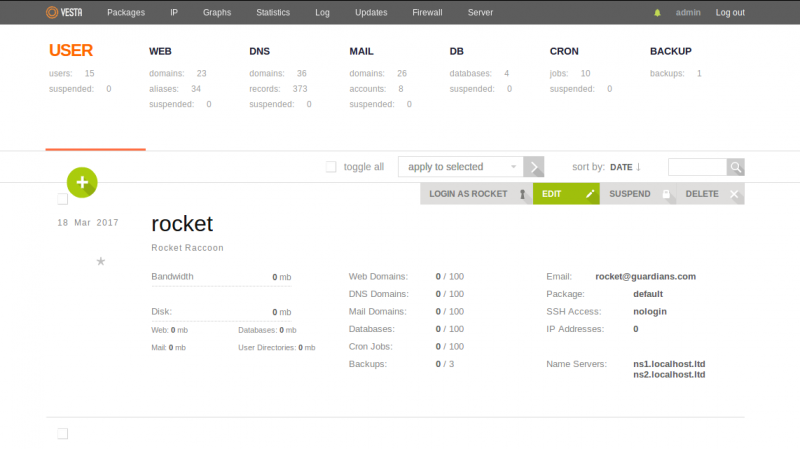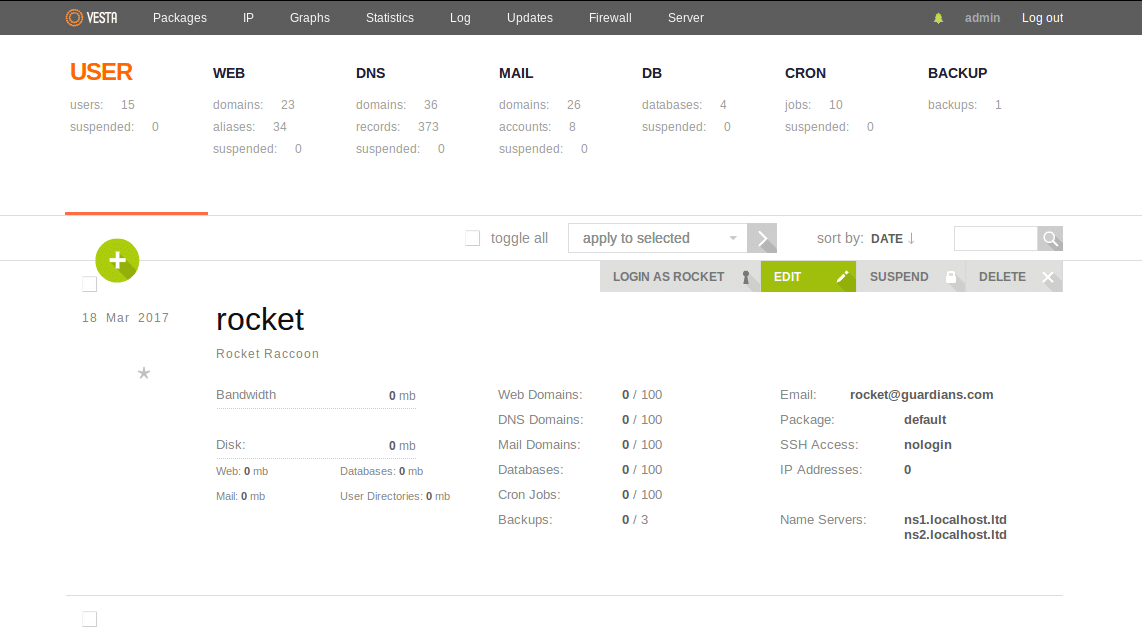 Found that Vestacp powered websites are faster to work. Advanced caching with nginx with phpfpm are available with low resources used. The web interface is in 26 languages and regions around the globe
Hopefully, this quick overview of seven web panels will make you feel fully prepared to make the best selection when searching for a cPanel alternative. Before you pick a panel, you'll need to know what type of hosting (shared vs. dedicated vs. virtual) best fits your hosting needs. Remember, it all depends on what you need from your control panel.
Xieles Support can help you with the installation of any Cloud Computing or Cloud Hosting environments and related tools. Get a quote from us if you need any assistance.
STILL SPENDING TIME ON SUPPORT?
Outsource your helpdesk support to save time and money. We have technicians available for little over 5 USD per hour in order to assist your customers with their technical questions. Grow your business and concentrate more on your SALES!
Xieles Support is a provider of reliable and affordable internet services, consisting of Outsourced 24×7 Technical Support, Remote Server Administration, Server Security, Linux Server Management, Windows Server Management and Helpdesk Management to Web Hosting companies, Data centers and ISPs around the world. We are experts in Linux and Windows Server Administration, Advanced Server Security, Server Security Hardening. Our primary focus is on absolute client satisfaction through sustainable pricing, proactively managed services, investment in hosting infrastructure and renowned customer support.